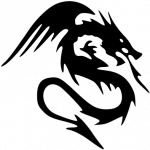 Erik Calderon's Martial Arts Academy
Aikido ShinKiKan was founded by Erik Sasha Calderon, in 1998. Now with over 40 years of experience in the martial arts he continues to teach and train every week.
At the age of 21 he moved to Tokyo, Japan where he lived for over 6 years training at the Aikikai World Headquarters under Kisshomaru Ueshiba.
Calderon sensei had the special opportunity to become an apprentice of Kato, Hiroshi Shihan. With a direct lineage to the founder of Aikido, Morihei Ueshiba, Calderon sensei learned a traditional form of Aikido from Japan.
Aikido literally translate into English as The Way to Harmonize the Spirit and is meant to be a means to express love through a form of self defense that protects, not only the self, but the person attacking as well.
I began studying the martial arts when I was 5 years old. I remember my dad had a friend that taught kung-fu and he would come to our house to teach us. Then I joined a Judo club at the nearby park for a bit, then joined some Tae-Kwon-Do dojos.
I watched Kung-Fu theater every weekend with my friend and we would stage fight scenes all day long.
It wasn't until I got into college that I got really serious about the martial arts. I was 20 years old at the time. I began studying Aikido under 
William Gleason at Shobu Aikido of Boston
 while I was attending Boston University. Luckily, I lived very close to the dojo, so I would train everyday.
I got this crazy idea to go to Japan to really learn Aikido. I wanted to go to the source of the knowledge and learn as much as I could. I found a program through Miami University that allowed students to study abroad for a year in Japan at Sophia University. I applied, got accepted and off I went.
My first year there I found 
Honbu Dojo (The Aikikai Foundation World Headquarters)
 and joined. As well as the 
Sophia University Aikikai group
 and then in October I met Kato Hiroshi at Honbu dojo and joined his group as well, 
Suginami Aikikai
. I would train at all three location sometimes getting in as much as 6 hours a day of training.
I loved it! And was in amazing physical shape.
I returned to Houston in 1992 for 6 months and trained at several dojo's here, including T.K. Lee, Walter Marker and Gary Shabo. I attended seminars with Toyota Sensei and Saotome Sensei, but was unsatisfied in my training, and after 6 months I returned to Japan to continue studying Aikido at the Honbu Dojo and Suginami Aikikai.
At the end of 1998, I returned to Houston and founded my own dojo, ShinKiKan.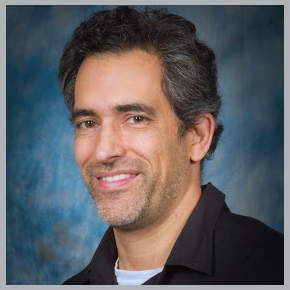 Aikido is Spiritual, It's Mental and It's Physical. Be perpared for vigorous movements to stay in shape. Be prepaerd for mental stimulation to keep us engaged. And, be prepared to let go and let the techniques work for you. If you have any questions just email or call.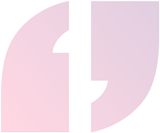 What my Students Say about me
Thinking about joining and want to know more.   Stop by and watch a class.
Training with Erik is fun and interesting. He has helped me develop strength and skills in technique.
I've watched Steven Seagal in his 1st movie Above the Law in 1988 and wanted to study Aikido. I searched throughout Houston & vicinity for a true sensei that studied in Japan to learn from but couldn't find anyone until I met Calderon Sensei in 1999. It took me 11 years of waiting & searching (while I was practicing Vovinam) for the right teacher. And I have been a student of Calderon Sensei ever since. Let me just sum up by saying "It is an HONOR to be a student of this man".
Erik's passion for Aikido isn't only seen in how he performs it but also how he teaches it. He is really good at his craft and is very supportive whether you are a beginner or have been training for years.
Under Erik Sensei, I 've learned a powerful and refined set of techniques which are a reflection of his own philosophy as a crafted martial artist.
"Deven's testimonial is coming soon....."
ENJOY THE THRILL AND EXCITEMENT OF LEARNING AIKIDO